Superlock Officially Opens in Tanzania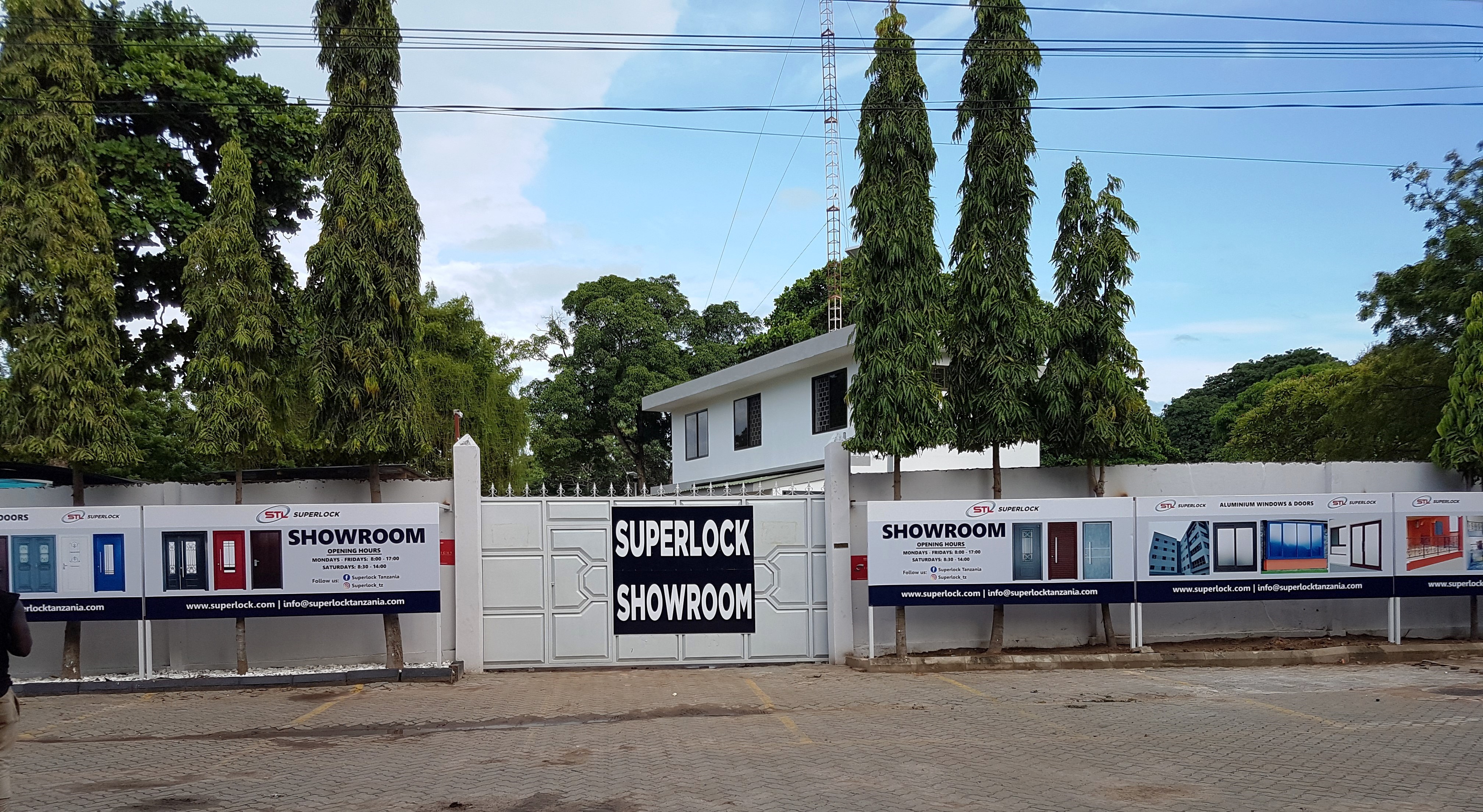 Superlock opened its fourth international branch at Dar Es Salaam in Tanzania. The showroom located at Kilimani on the Haile Selassie Rd, The office will be functional on Mondays to Saturdays from 8:00 A.M. to 5:00 P.M. and on Saturdays from 9:00 A.M. to 2 P.M. You are all welcome to visit the most beautiful showroom at Dar es Salaam.
Superlock holds a reputation in the construction sector as the leading provider of quality building finishing products, which has style and offers superior security and Safety.
Superlock's product line ranges from Security Doors manufactured by Superlock wooden doors, balustrades, burglar proof, aluminium windows and doors, Safes amongst others. Superlock products are widely used by respected architects, contractors, real estate builders, Banks and home owners due to its unparalleled quality. Superlock provides a complete commercial solution from the planning stages and on-site consultation to the supply of high quality products and on-site professional installations through to post-installation maintenance, top customer care and after-sales service.
Superlock first started its operations in the West African sub region specifically Ghana in the year 2003 and currently has five (5) successful branches there. In 2017 and 2018, Superlock commenced business in Cote D'Ivoire and Uganda respectively and has since then been growing appreciably.