EARLY CHRISTMAS OFFER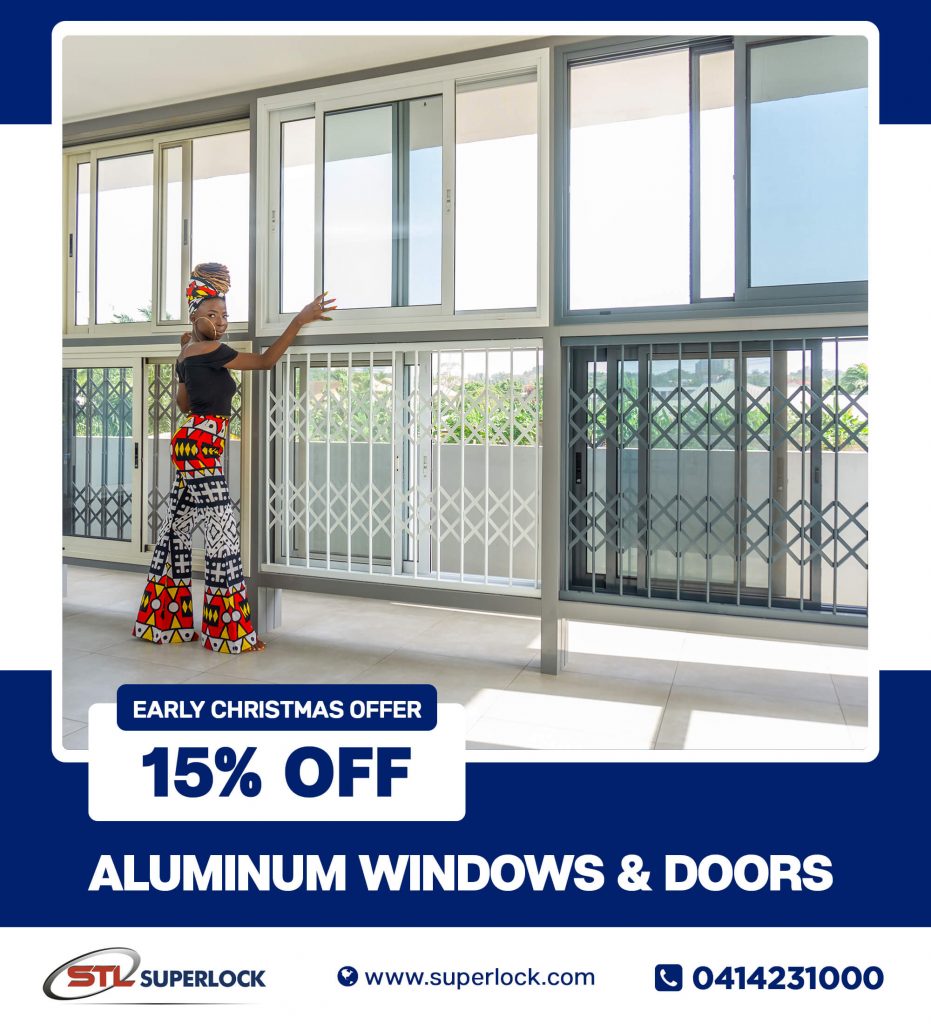 It's almost Christmas and what better way to pave the way for the holiday celebrations than save fifteen percent off of your cost when you purchase our bestselling Aluminium Windows/Doors and Security Doors from now till 1st December 2021.
Superlock Security Doors are considered the best in the market because we meet the high security standards. Superlock Security doors weigh over 50kg. It has a central locking system and a cylinder that has a self-destructive mechanism which destructs when burglars try to intrude thus blocking entry all together. It comes with 7-8 locking bolts that shoot into the solid frame built into the wall, and the keys have a security code that makes it impossible to duplicate. Above all, it meets the highest security standard test (Security Door License & ISO standard)
Glazing that is not done well often results in terrible water leaks, draughts with regards to the sealant, and cracks, chips, or holes in the frames. There must be careful consideration when deciding to glaze windows or doors to make sure one gets the bests. Superlock glazing is second to none. We produce the best glazed windows and doors. Superlock glazing is made with pure aluminium frames high quality safety glass and rubber sealants that are widely demanded for their durability and finishing. Our range of products finds their extensive utilization in commercial and high-end residential markets and is widely admired.
You deserve the best!