10% Discount Offer -Carport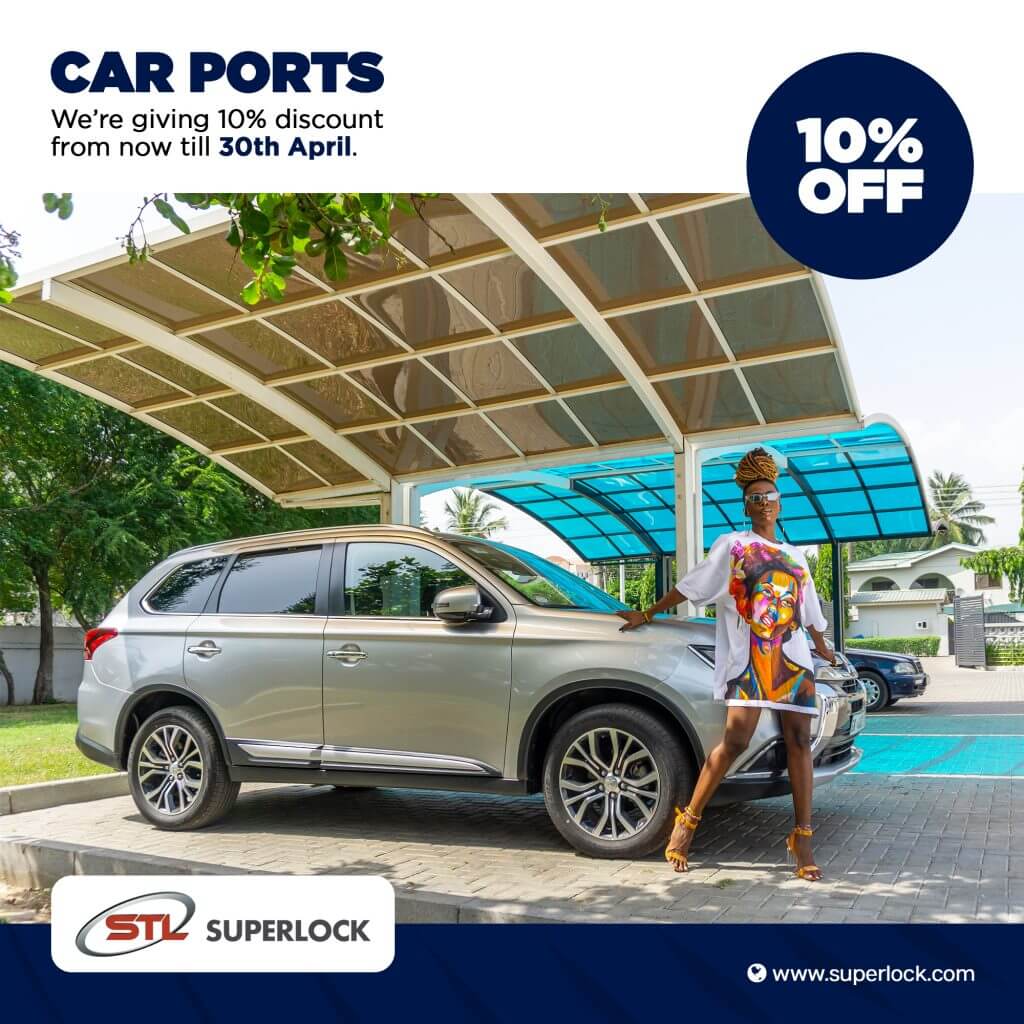 Save ten percent off of your cost when you purchase our bestselling Carport from now till 30th April 2021. Shield your cars from fading as a result of long exposure to harsh sunlight rays to maintain your car's colour and shine. Get Superlock modern carport!
Our durable and elegantly designed carport is made with aluminum frames. Frames come in either Black or White colours. The shelter which also comes in two colors (brown or blue) is made from Polycarbonate, which stands adverse weather conditions.
Save 10% off of your purchase. Get quote here