Amazing New Year Offers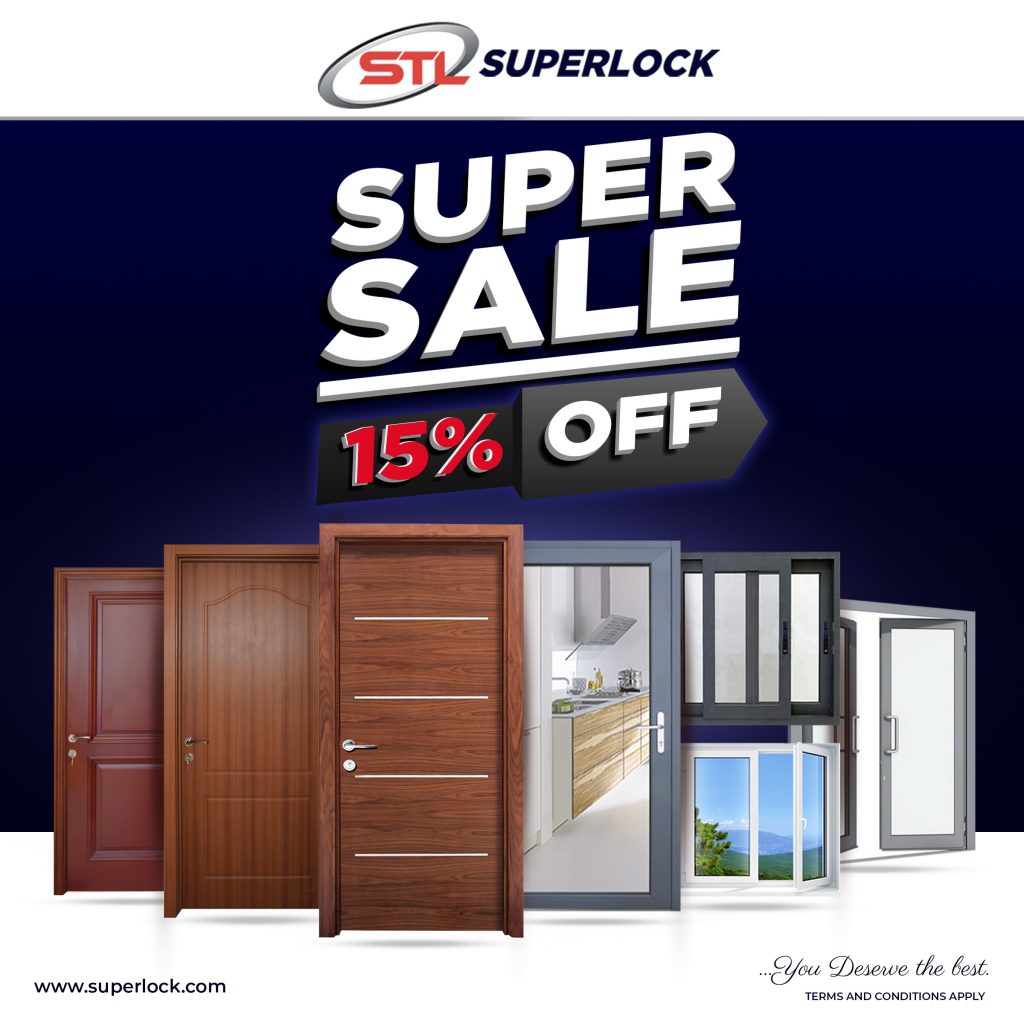 Choosing the right building products to complete your project requires a lot more consideration than might be anticipated. We know how costly building projects are and how securing a good bargain is essential irrespective of a product's quality.  Thus, it's only right to kick off the New Year with amazing discount offers on the most needful building products. This is your chance to get a 15% discount on our very durable internal doors and aluminium windows & doors.
Practically maintenance-free, our sleek and versatile single or double glazing aluminium windows and doors are durable, strong, sound proof, and highly corrosion-resistant. They come in varying sizes and colours; black, beige, grey, and white.
Our wooden doors are no exception in terms of its quality, style and durability. Be it with solid wood or panel (green MDF), Superlock wooden doors are made with the best materials in the market.
Investing in this promotion comes with free delivery and installation! Don't waste another second request a quote here