SUPERLOCK @ 20!!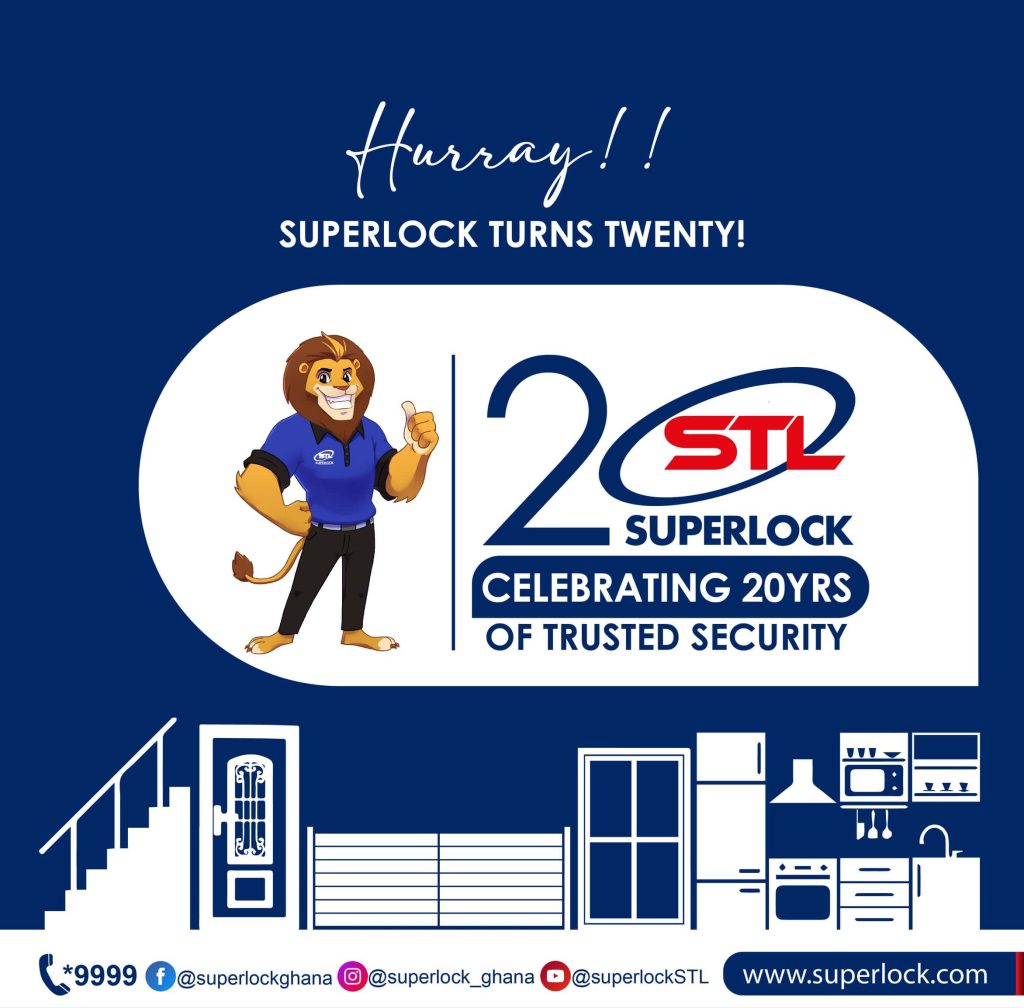 Hurray!! Superlock Turns 20!!!
Thanks so much for your commitment and loyalty to Superlock since its existence in Ghana.
We're honored that when it comes to style, quality, security and safety, you always think of us. There are a lot of choices out there, but you singled us out to be the best and leading producer of quality security, building and finishing materials, and that means a lot.
We just want to express how much we sincerely appreciate your business and for standing by us throughout these years.
Cheers to 20!!!